While it's still snowing and cold outside, we are already busy with spring inside our greenhouses! At Queen® Genetics, we have set out breeding vigorous, large pot types of Dahlias, featuring luxurious, lavish flowers for the spring season. Queen® Maya Dahlia™ is a must-have for your production setup and covers a wide range of beautiful, long-lasting colours.
"With so many things to choose from, everyone can find a Dahlia they love," explains our Breeding Manager Niels Kristensen. "Breeding Dahlia gives a lot of opportunities to create different and interesting varieties, as they come in various shapes, forms and colours."
In the video, Niels highlights some of the most beautiful varieties within our assortment. He reveals which ones to choose if you want to add something elegant, different or extra to your product range.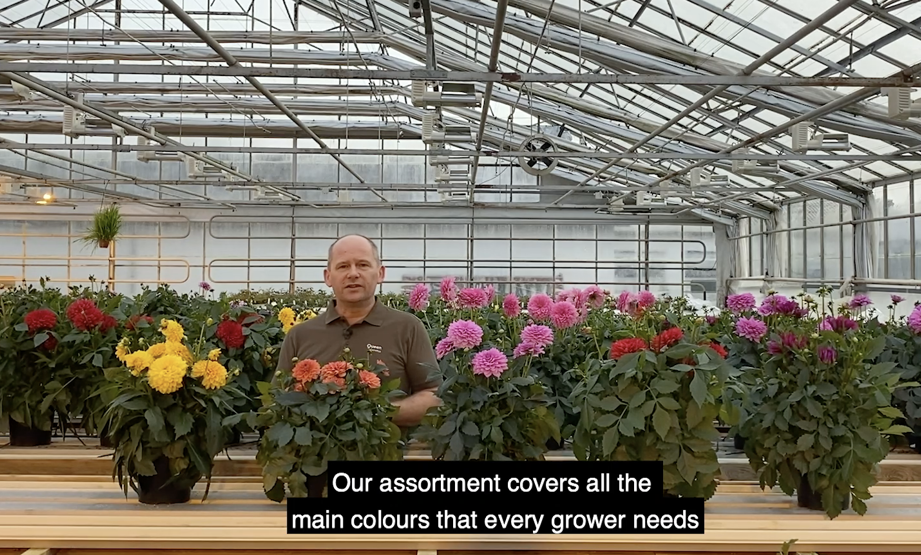 The Queen® Maya Dahlia™ assortment is suitable for growing in a 15-25 cm pot, perfect for both gardens and patios. Are you ready for spring? Now is the time to place your order!
Contact Finn or Niels for access and further information about our Queen® Maya Dahlias™
Finn Hansen
Sales & Global Cultivation Advisor, Maya Dahlia™
Mobile: +45 2070 6166
Email: finn@queen.dk
Niels Kristensen
Product Manager, Maya Dahlia™
Mobile: +45 2336 7223
Email: niels.kristensen@queen.dk